Our company was formed at the end of 2010 from a group of specialists talented and experienced in contemporary information technologies. It is noteworthy that at the time of company foundation company founders' aggregate length of work with Microsoft technologies was more than 100 years. Further company development was based on high quality of services provided to customers and aimed to creating reliable and stable customer base. By the beginning of 2013 customer base of our company had contained a lot of customers actually cooperating with our company including companies of network retail business, Russian and foreign banks, manufacturing companies.
In 2012 our company succeeded to pass all qualification tests of Microsoft company and gained Microsoft Gold Certified Partner status for a variety of competencies. Especially proudly we would like to notice that to gain Microsoft company gold partner status the company should meet the requirement of customer satisfaction researched by independent TNS agency (http://www.tnsglobal.com/). The results of survey of our customers over the year 2012 are given below.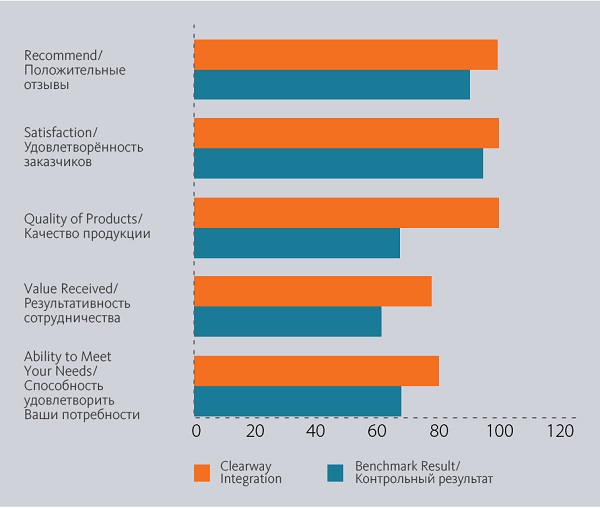 Thus for 2 years of our work we have been showing our reliable competitive advantage in quality of our services for our customers.